Causal Nexus is a technology company based in South Africa that builds next generation payment systems. The company has extensive experience in the banking, payments processing and retail industries, and its founders were among the first to pioneer Electronic Funds Transfer (EFT) systems in South Africa.
We help you derive maximum value from your existing payments infrastructure through the application of proven core tech to rapidly deliver technology projects. 
# of transactions processed
Number of live systems running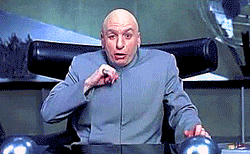 value of transactions processed
Financial services api development
Unlock and generate value by becoming part of the API Economy.  Causal Nexus can help you navigate this exciting space by designing and implementing API's to facilitate integration into both your internal and external environments.
In a world where the payments landscape is constantly evolving, Causal Nexus can keep you cutting edge by extending the life of your existing infrastructure through the integration of its core technology into your current systems architecture.
We work with you to meet your specific needs, through the application of flexible agile project methodologies, to deliver quality projects, on time. 
Infinity business park, block b
4 Pieter wenning road
witkoppen, sandton
Monday-Friday: 8:00 – 17:00
weekends: closed
public holidays: Closed
Telephone: +27 21 001 8100
Email: info@causalnexus.com